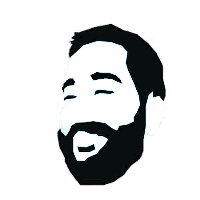 Real Fake Rooms: Experiments in Narrative Design for Virtual Reality is the practice-based dissertation I completed to receive my PhD from the Media Arts and Practice division of the School of Cinematic Arts at USC.
My dissertation explores the intersection of two burgeoning fields: virtual reality (VR) and narrative design. The document is comprised of two major sections. In the first, play is presented as an ontological, methodological, and semantic foundation for the study and production of VR experiences. In the second, three original narrative VR games are presented as case studies in a program of experimental artistic research. Both sections of the document exemplify a 'polygraphic' approach to scholarship, weaving traditional writing and research together with lectures, interviews, documentation, imagery, and extensive marginalia. In sum, this document and its approach argue for the ironic efficacy of a playful, anti-methodical approach to narrative design for virtual reality.
I defended Real Fake Rooms, and received my doctorate, in July of 2018. My dissertation is not available online, as I am working to expand my dissertation research into a full-length monograph, Surreal Estate: Essays on Virtual Reality. This monograph is currently being revised and prepared for submission to publishers. In the meantime, please contact me via email if you would like to read either the dissertation or monograph manuscript.
- - -
Portions of this dissertation have been previously published or presented elsewhere:
Sulzdorf-Liszkiewicz, Adam. "Impure Research: Exploratory Modding in NBA 2K16." Invited talk delivered at the UCLA Participation Lab, University of California Los Angeles, Los Angeles, CA, 07 Nov. 2016.
Sulzdorf-Liszkiewicz, Adam. "Isaac Unbound: Play as Ontology". Philosophy of Computer Games Conference, Berlin, Germany, 15 October 2015.
Sulzdorf-Liszkiewicz, Adam, with Anton Hand and Luke Noonan. "Postmortem: Museum of the Microstar". UNITE: Unity3D Developers Conference, Vancouver, BC, Canada, 30 August 2013.
Sulzdorf-Liszkiewicz, Adam. "Virtual Semantics." Keynote delivered at the IEEE Interna- tional Conference on Semantic Computing, The Hills Hotel, Laguna Hills, CA, 01 Feb. 2018.
Sulzdorf-Liszkiewicz, Adam. "When Did You First Play The Binding of Isaac? (Again?)". HASTAC, 04 November 2014. Web.